NISHAT LINEN Ready To Wear 2018-Vol 1-PS18-19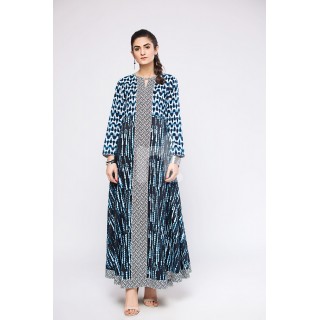 1PC
Blue colored digital shibori design printed trendy long dress adorned with round neckline yoke & exaggerated flare. An ideal contemporary wear from Summer'18 collection by Nishat Linen.
DE
Please note that the colour of the item you receive may vary slightly from that shown in the listing picture. This can happen due to the variation in light at time of photography.
DELIVERY: Can be delivered within 5 days.