NISHAT LINEN Ready To Wear 2018-Vol 1-PS18-90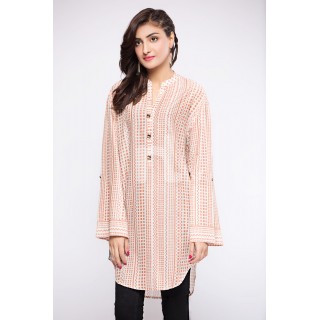 1PC
Stylish and uber chic beige colored printed tunic with band, side square panels and placket complemented with decorative button detailing and round hem. A graceful pret wear to flaunt the statement colors of Summer'18 collection by Nishat Linen.
DE
Please note that the colour of the item you receive may vary slightly from that shown in the listing picture. This can happen due to the variation in light at time of photography.
DELIVERY: Can be delivered within 5 days.